Empleos
Barbers Wanted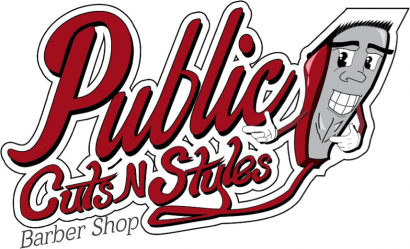 Phoenix Location 16th Street & Bethany Home Road behind Starbucks
Licensed
Shave Specialist
Shears
Fades
Tapers
Regular Cuts
Please submit resume to publiccuts1@gmail.com
Include sample photos of your work
Include social media accounts Facebook, Instagram, Twitter
For more information please call 602-354-7824
Entravision Promotions Team Member
Descripción del Trabajo / Job Description
Job Title: Part-Time Promotion Technician
Entravision Phoenix is seeking a part time promotions technician to help in running station events, radio remotes and provide general office support.
Responsibilities include:
• Operate station vehicles and equipment.
• Maintain safe operations of vehicles, equipment and other promotional tools.
• Execute radio station promotional activities.
• Execute radio stations live broadcast and/or remotes on a daily basis Safe keep listener prizes and ensure they are distributed appropriately at station remotes/van hits.
• Compliance with rules and regulations and for contest and events as directed
• Trouble shooting on small sound systems/broadcast equipment (basic training provided).
• Punctuality at all events and job assignments.
Good communications, writing and computer skills are required. Candidate must have a flexible schedule, be available to work some weekend and evening hours and a have an excellent driving record. Some heavy lifting may be required.
Experience and Education:
• High School diploma or equivalent experience required.
• Previous work, volunteer or educational in events, marketing, promotions, customer service, sales and/or related field preferred.
Requisitos / Requirements
Job Requirements:
• Must be able to work weekends and evenings
• Good driving record and valid driver's license
• Excellent communication and interpersonal skills
• Highly motivated team player capable of working in a fast-paced environment.
• Remain calm and professional through stressful circumstances and adapt to different situations.
• Able to lift and or move up to 50lbs
Carlos Chavez
501 N 44th St. Ste. 425
Phoenix, AZ 85008
(702)235-6454
carloschavez@entravision.com
Spanish-English Bilingual Interpreter
JOB DESCRIPTION:
Performing accurate and complete over-the-phone consecutive Spanish-English interpreting
Adhering to ethical and professional best practices
Adhering to industry and corporate confidentiality guidelines
Using technology, language tools and job aids effectively
Ability to work up to 38 hours per week
QUALIFICATIONS:

Fluent in Spanish and English
Minimum High School Diploma/G.E.D
6 months – 1 year interpretation experience preferred
Familiarity with financial terminology and finance calls preferred
Ability to pass an interpretation skill assessment
Excellent customer service skills
Exceptional Spanish-English communication skills
8440 S. Hardy Drive
Suite 101
US-AZ-Phoenix, AZ Recruiting Department Phone: 480.270.6694